Who We Are
Magnolia Baskets is about creating unique baskets using our space dyed reed and cane, and teaching you how to weave...
What's New
No orders will be processed between July 10 and September 1, 2021
Our Magnolia Nantucket Retreat at our Magnolia Retreat, Magnolia, Delaware will be held on
June 10 - 25, 2021
June 24 - 27, 2021 - Full
October 21 - 24, 2021 - Full
Click Here to Download the MAGNOLIA NANTUCKET RETREAT Booklet!
---
There will be no dying between July 15 to September 1, 2021
---
We Now Have Reed and Nantucket Baskets
We are now selling our baskets , and will make similar baskets once the originals are sold. These baskets are made at Magnolia Baskets, and use our dyed reed! We have a wide variety, including Nantucket, Traditional, Jail House, Round Baskets, Lazy Susans, Purses, Bird Houses, Sand Pails, Bread Baskets, Trays, Shelf Baskets, and many more! Click here to see the variety of baskets and to order them!
---
"I received my order yesterday & just wanted to tell you thanks so much. The color is spectacular. Very vibrant. I will definitely order from you again." Valorie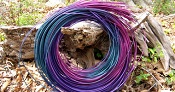 Advice
Wetting
Add a few drop of fabric softner to your water when wetting dyed reed, helping to keep your dyed reed as dyed as possible and to prevent bleeding. Your natual reed should be wetter than yours dyed reed, so that the dyed reed wick that water to it without color and not the natural reed wicking from the dyed reed with color. The dryer you weave with both the better.
Weaving
Cane has two sides the right sided is the bark and only take the dye in some places. The wrong side of the cane is porous and take the dye very good. You can weave with either side. Using the right side give you a mute look. Using the wrong side out will give you a bright look.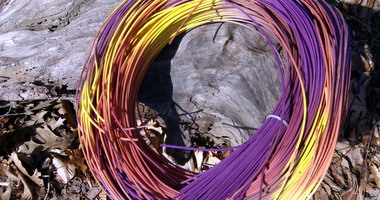 Shipping
PLEASE READ: When you place an order, you will be charged for the items only, THEN when we determine the shipping charge (using standard USPS or UPS charges), we will send you a separate invoice for shipping. If you have any questions, please email us!
Please allow two to three weeks for delivery. I do not keep large stock so that reed and cane is fresh. Weather can cause longer delay. If it is rainy or very humid I do not dye.
All package are shipped USPS Priority Mail (Eastern Coast 1 - 2 days; Midwest 1 - 3 days; West Coast 2- 5 days) and this comes with tracking and email notification but if you would like save on shipping, we can ship USPS Ground for less. You will have to request this and we will send a refund for the different in shipping, but can take up to 10 days for West Coast. Alaska may required addition shipping and time.
All color are hand mixed and not all colors, sizes or large quantities are in stock. They will be dyed as soon as time and weather permits but this can take some time to dye and dry. We like the reed or cane to dye for at least 10 days to two weeks. If the weather is damp or very cold this can take some additional time. If you do not have this extra time please note this on your order.
I teach and vend out of town several times during the year so I can not dye during these times.
Additional shipping fees may apply for orders from Alaska or Hawaii, so please call for shipping charges.
Cane Dye and Space Dye: All sizes except 2.0 and 2.5 are now special orders.
Reed Dye and Space Dyed: All size larger that 1/2" are now special order.
3/8 flat oval and larger are now special order.
Once an order is placed, please add two to three weeks to dye dry and ship. Thank you for your patience!
Prices Increase
Reed and Cane prices are going up with every shipment we receive, since supplies are being held up in China. These prices are for current stock and will increase as I dye new reed and cane. Thank you for your understanding.
About Us
Magnolia Baskets was established in 2004 by Denise Bendelewski under the name " A Great Day to Dye". A great Day to Dye became a tagline and Magnolia Baskets was born. Magnolia Baskets offers a variety of space dyed and solid dyed reed and cane. Denise usually dyes 2.0mm and 2.50mm cane and does accept special requests.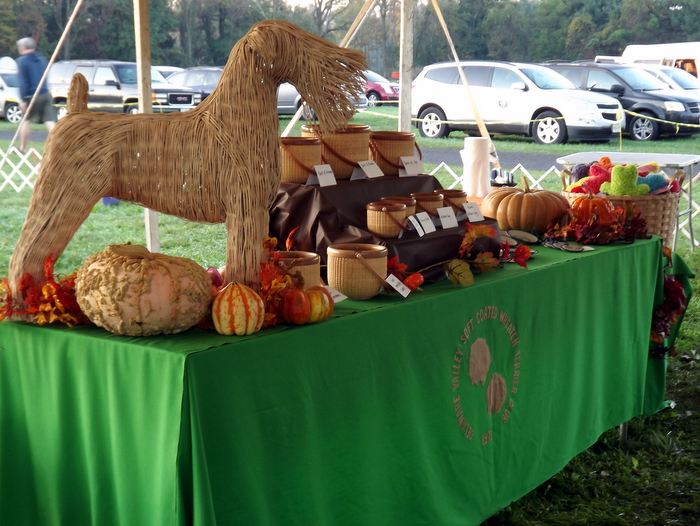 Denise has over 15 years experience in the basket making, teaching, and dying business, and also co-owns Woodland Retreats. Woodland Retreats is a personalized Nantucket weaving weekend which caters to their students. They are held in wooded areas created a relaxing environment.
Please contact Denise with any questions, orders, or additional information! Thanks!
The Delaware By Hand Masters Exhibition
With over 15 years' experience some would say that Denise is already a Master of her craft.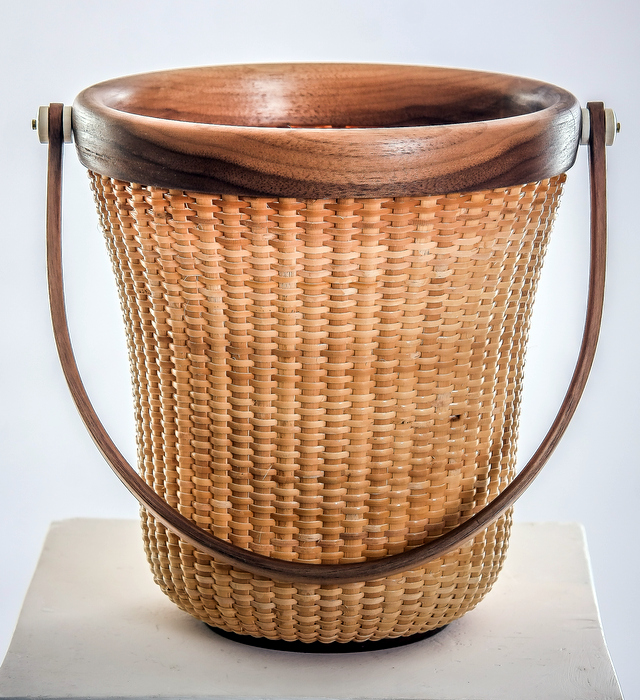 In 2015, Denise was recognized not only for her baskets but for her talent. Denise was selected to be one of the 12 finalists in the Delaware by Hand Masters Exhibition.